LBG - Reachmore Pro Series 6.5 - 16.1 ft. (1.98 - 4.9m) Telescopic Water Flow Wand + Gutter Gun + 2 Gutter Brushes - US$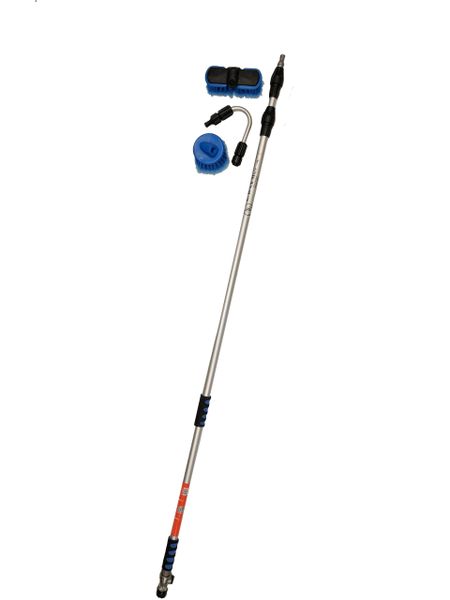 The Reachmore Pro Series is ideal for both interior and exterior functions.

Extension Pole:
First you have a 6.5 - 16.1ft. straight wand which is the ideal "Extension pole" to be used on many mops, brooms, brushes, paint rollers, squeegees and other accessories when a longer handle is required to reach ceiling fans, light bulbs, chandeliers and many other hard to reach places.

Gutter Cleaning System
Second by attaching the Gutter Gun attachment on the top end and a garden hose on the bottom end you now have a 6.5 - 16.1ft curved telescopic wand with controlled water flow technology.
Washing System
Third when the 6.5 - 16.1ft curved telescopic wand with water flow technology as a straight wand it can be much like a power washer and when combined with one of our specialty brushes is ideal hard to reach windows, siding, boats, RV's, machinery and more.